Ribbon Double Ring White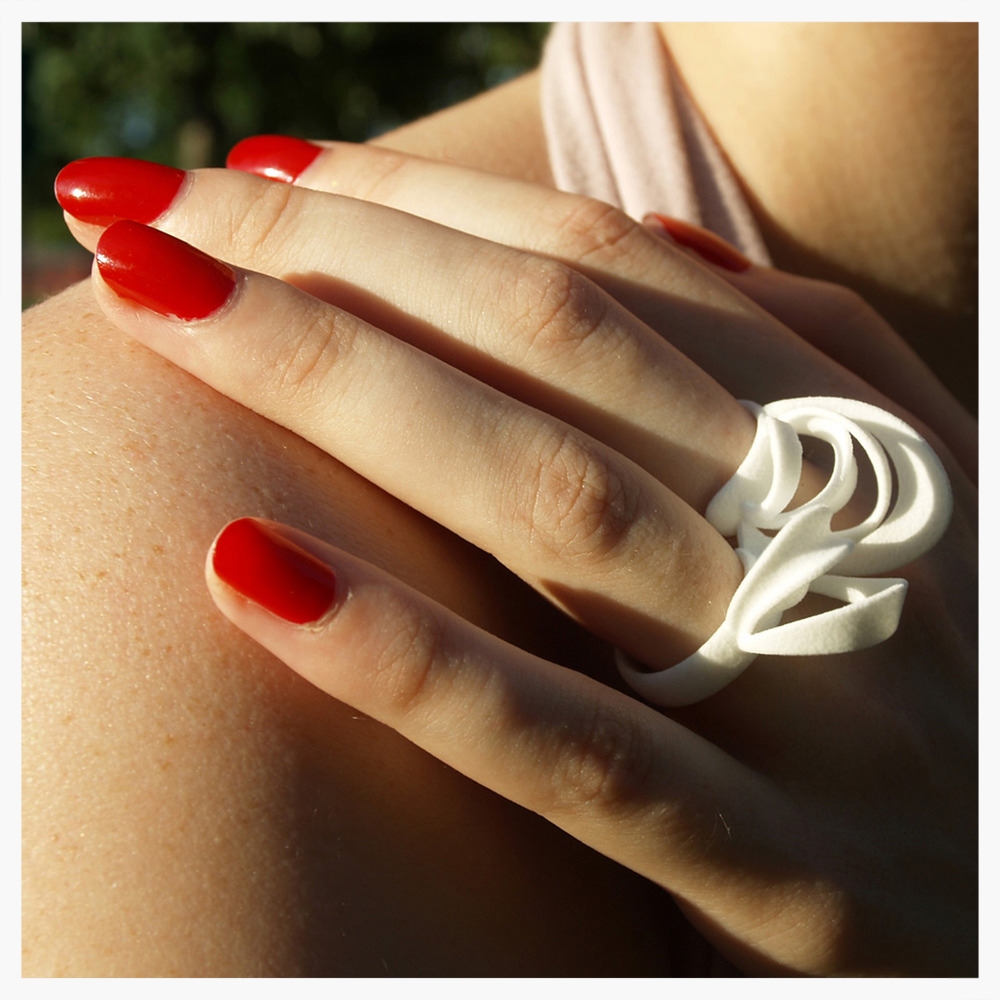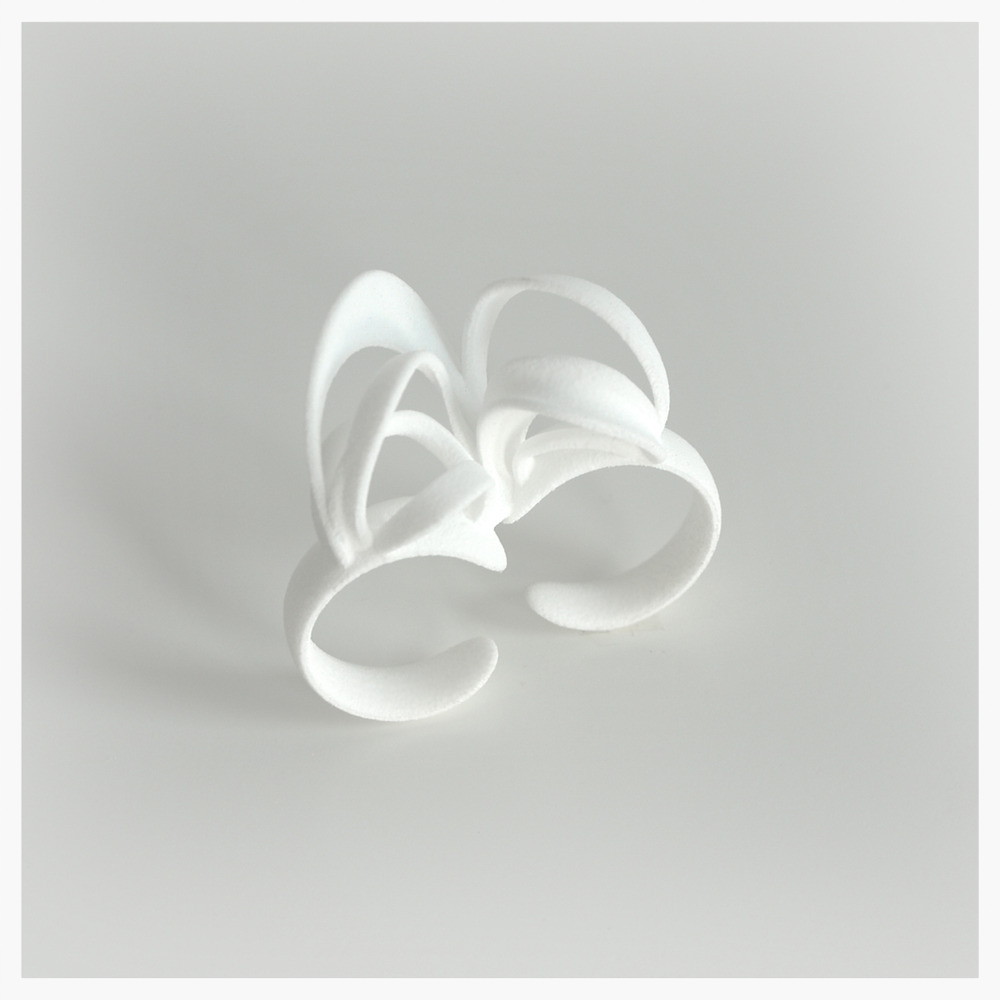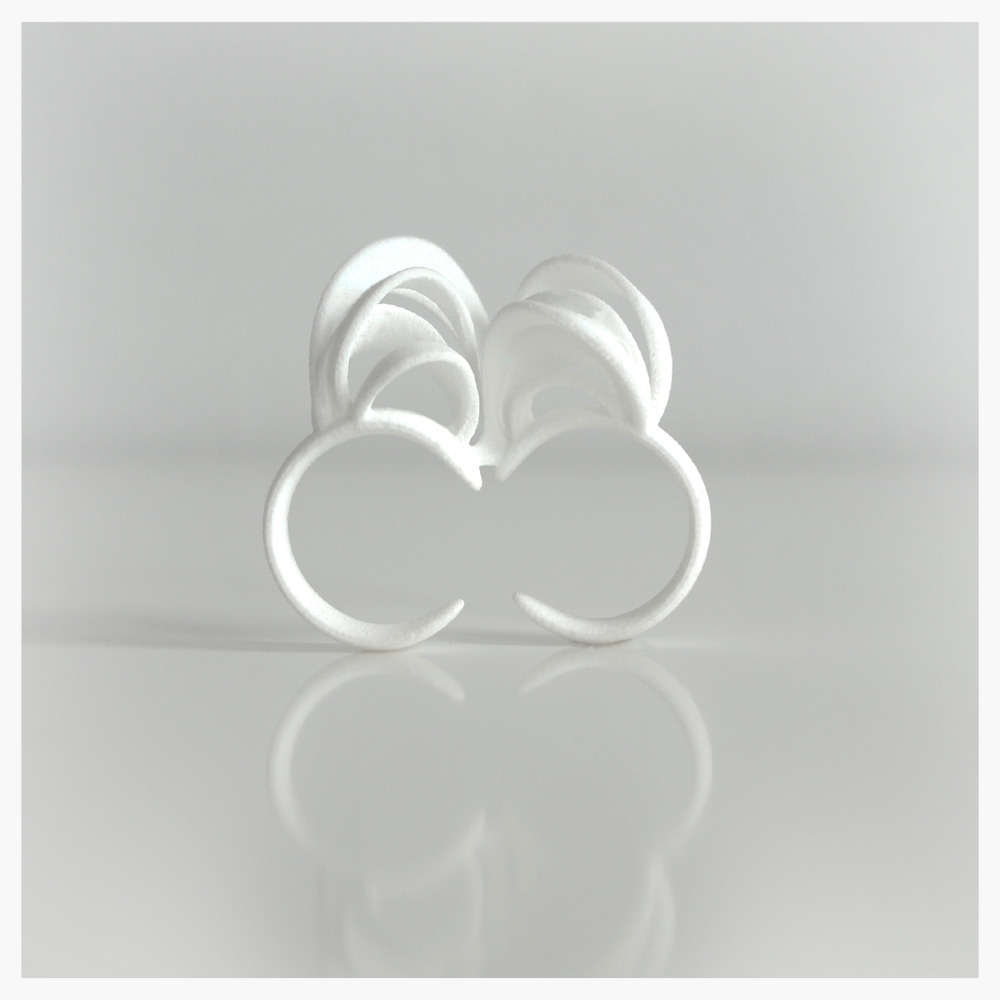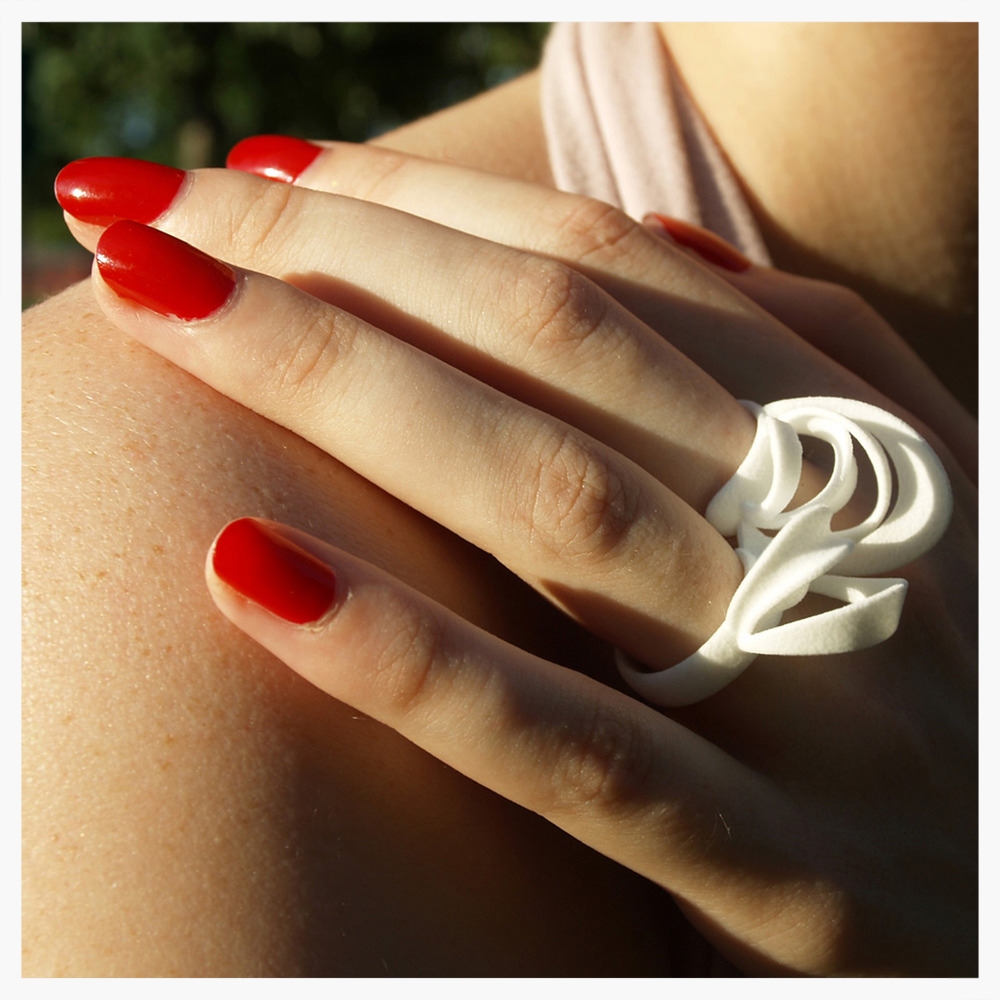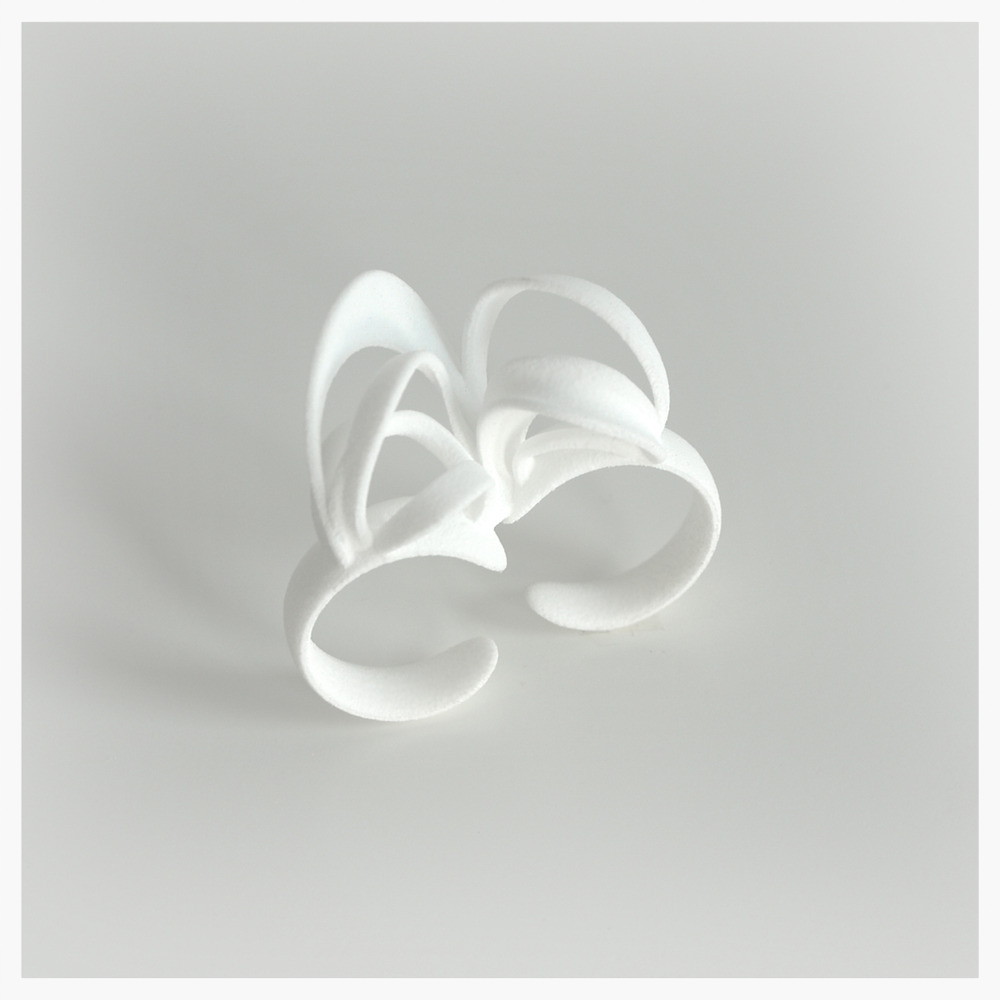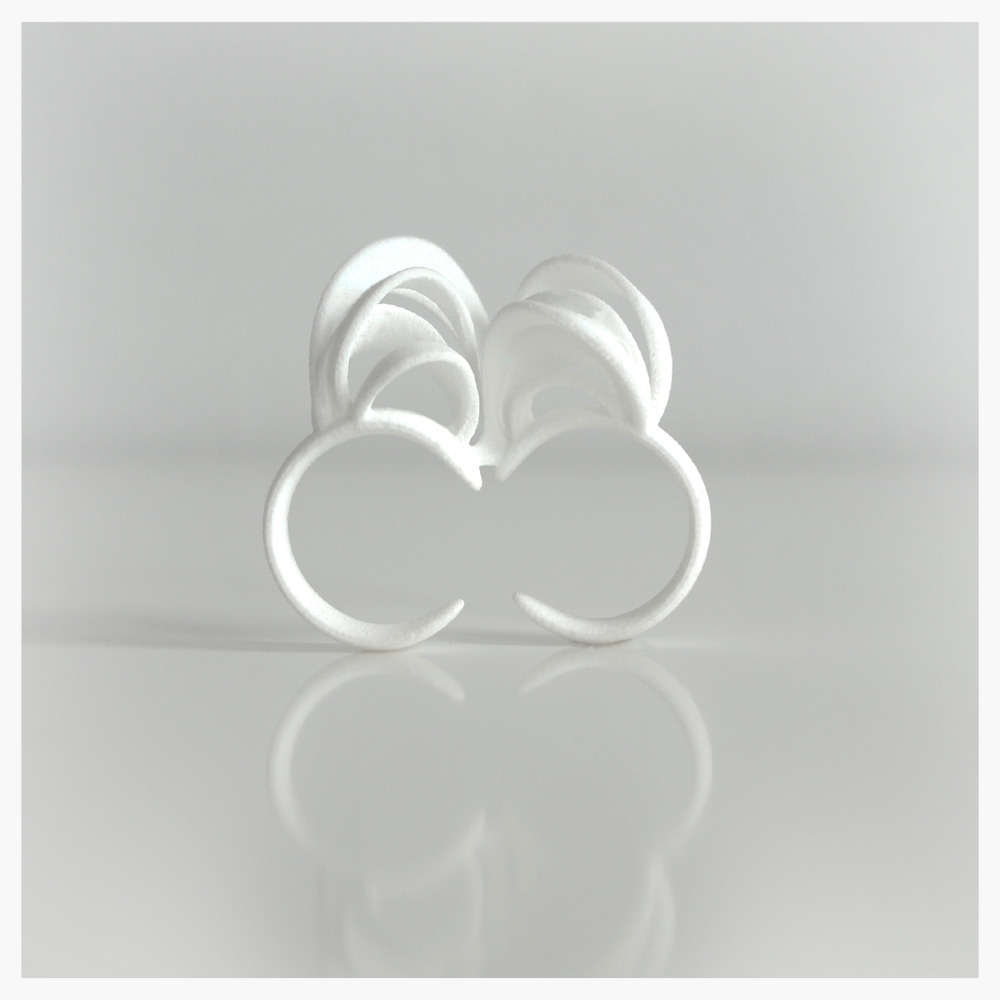 Ribbon Double Ring White
The Ribbon Ring by AMINIMAL studio is part of the Field Test collection, which is inspired by the structures found in magnetic fields. This ring stretches over two fingers with layered narrow strips of nylon intertwined, forming a truly unique and modern accessory.
Material: 3d printed nylon
This item is made to order and ships in 2 weeks.