Nasu Ring Gold plated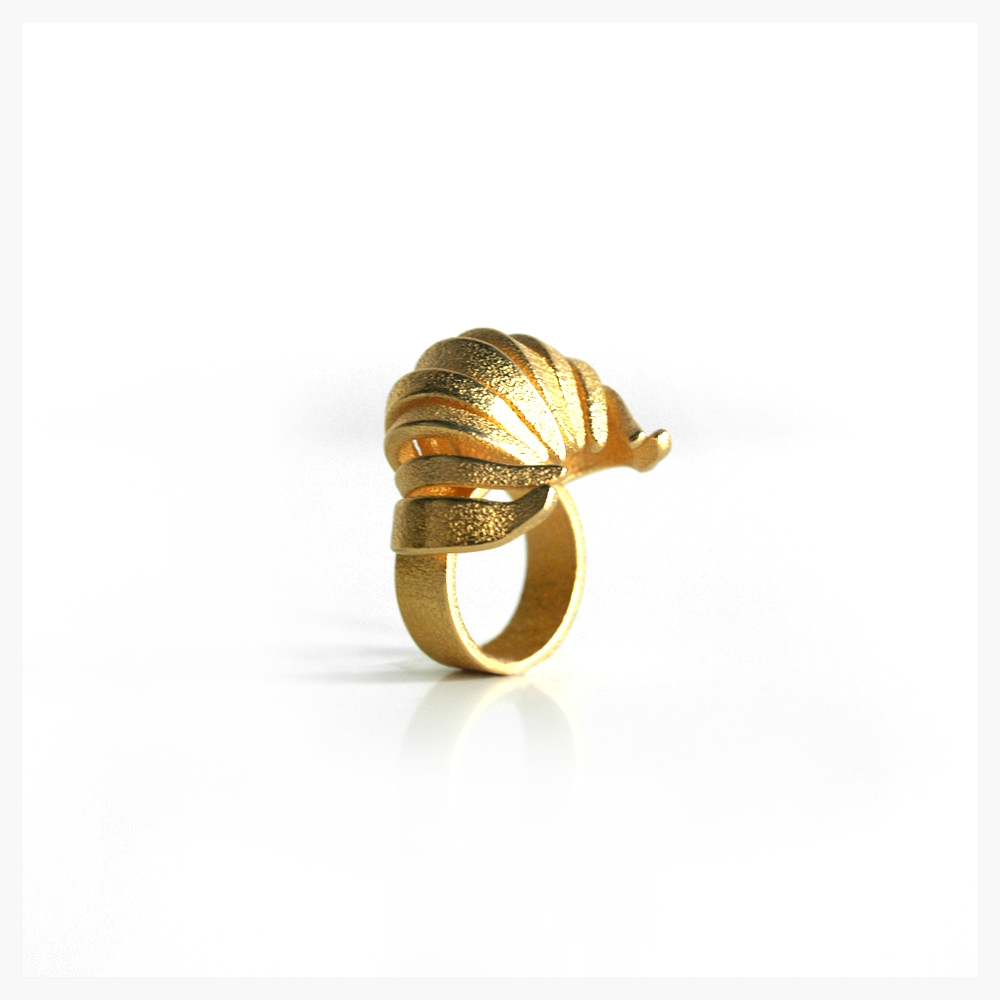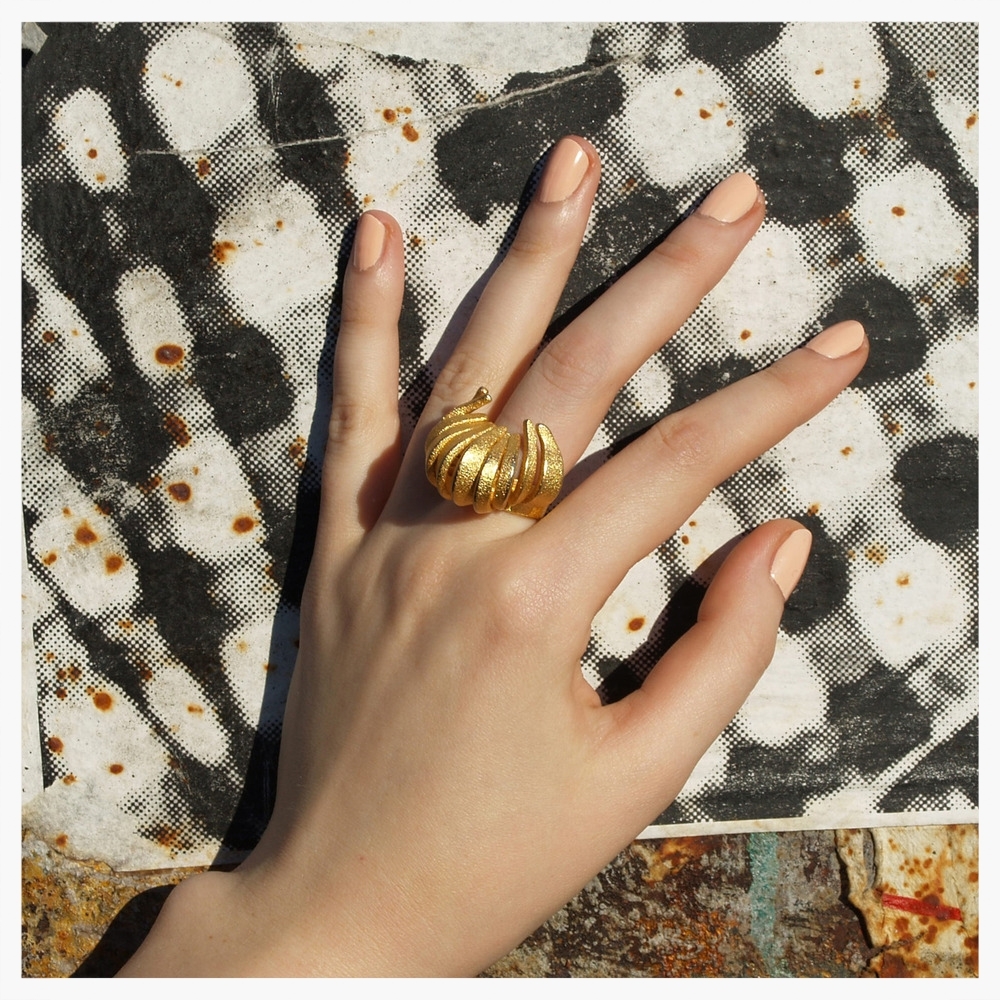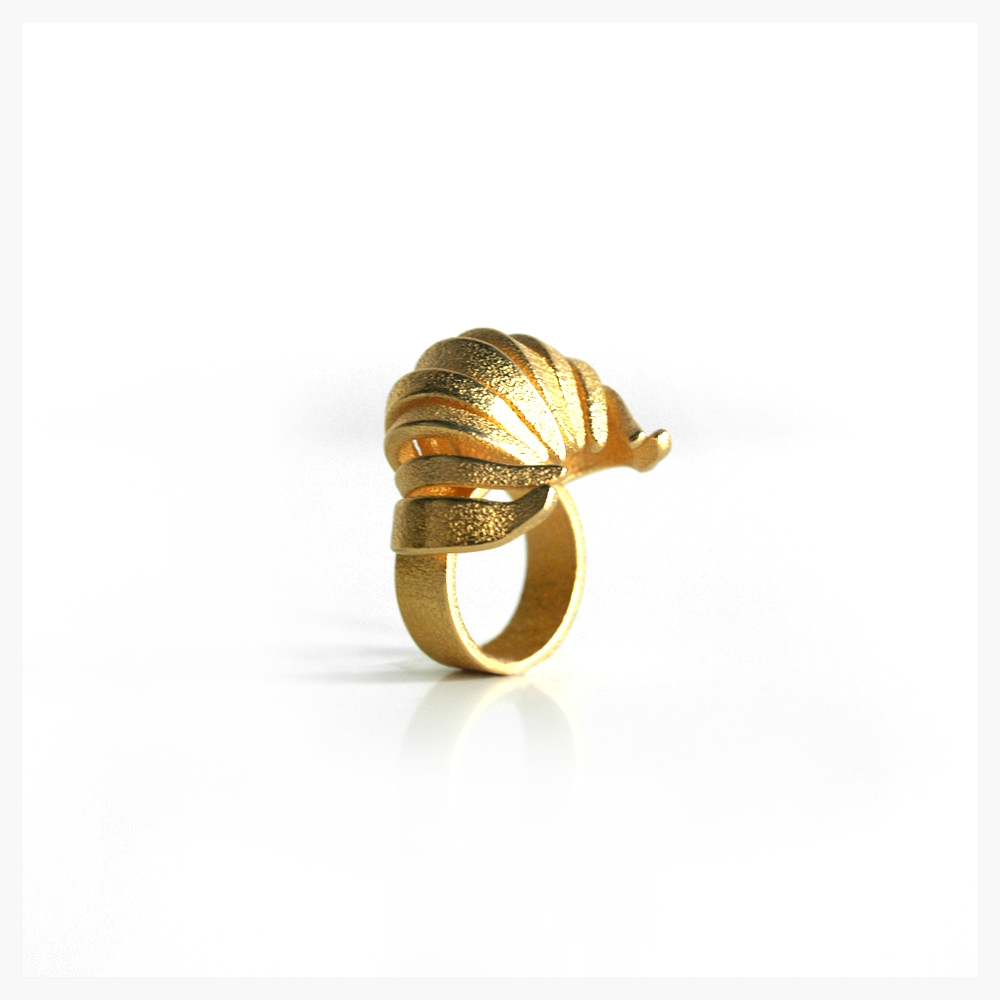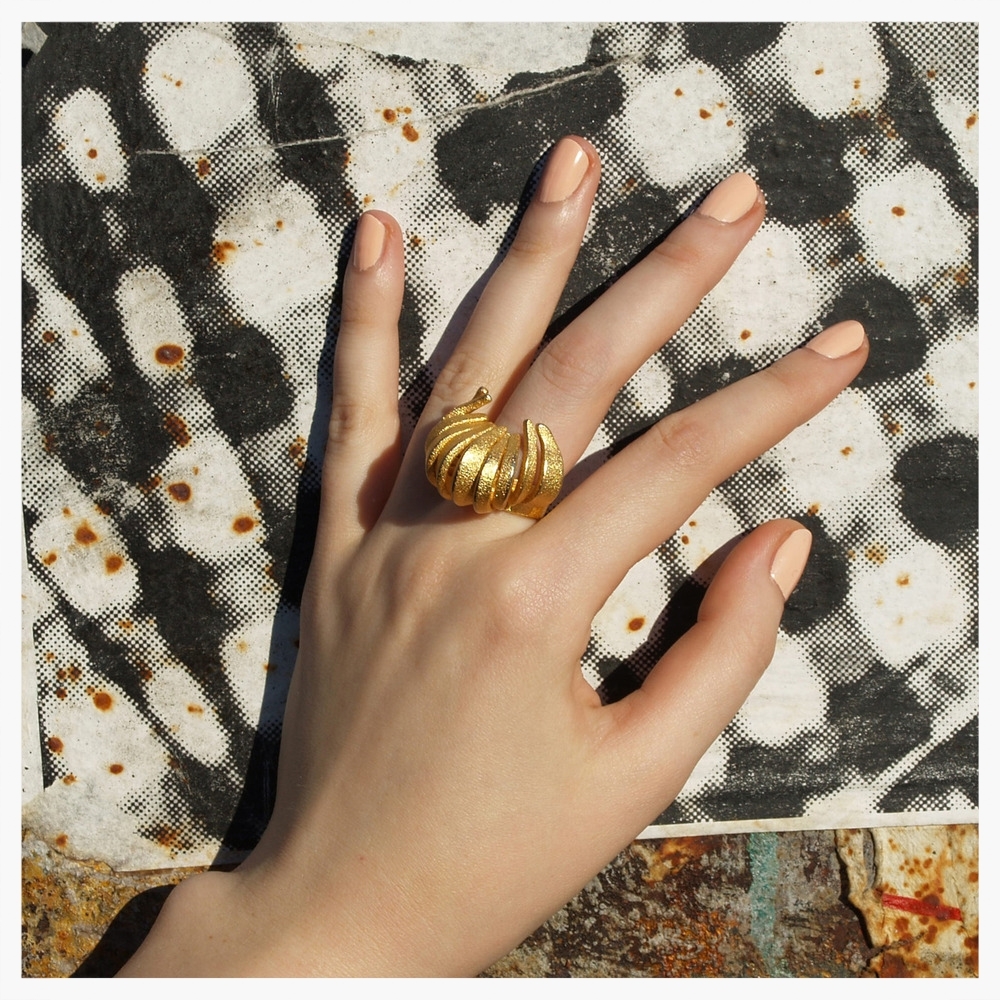 Nasu Ring Gold plated
The Nasu Ring by AMINIMAL studio is part of the Field Test Collection, which is inspired by the structures found in magnetic fields. This ring creates an electric three-dimensional statement. Simple in color and design, the narrow strips curve up and extend along the paths.
Material: 3d printed Gold plated stainless steel
This item is made to order and ships in 3-4 weeks.